Hire Cyber Security Experts Agent in Auckland
Stop, collaborate, and listen!
It makes Cybersecurity Good Sense to Hire Auckland Cyber Security Experts Tanglin Consultancy
Searching for SentinelOne Cyber Security Experts or agents in Auckland? Tanglinconsultancy.co.nz can provide SentinelOne NZ – your superior choice of protection against any form of cyber threat.
Call us today on 0800566129 for Cyber Security experts (Auckland), advice, and support.
If the term Cyber Security conjures up images of geeky super-nerds hacking the Pentagon, nail-biting scenes from sci-fi blockbusters or the newest James Bond rollercoaster ride of intrigue, action, and high adventure, then you're not alone. 
Most people associate cyber security with a major international hacking event that only befalls hapless victims in fictional situations, such as these Hollywood whodunnits. It usually involves high-powered heroes from Interpol, the CIA, FBI, and KGB, however cybercrimes, and the danger to our data from malicious outside threats, is a very real and very serious consequence of living and doing business in the digital age. The simple truth is we're all at risk!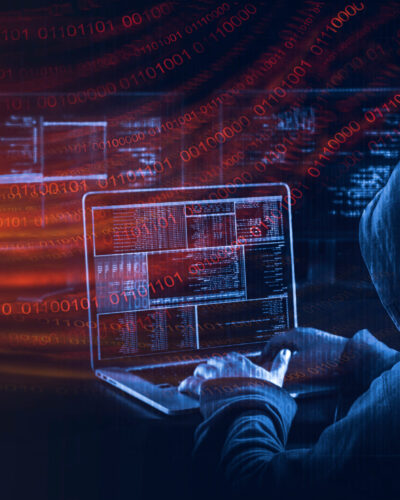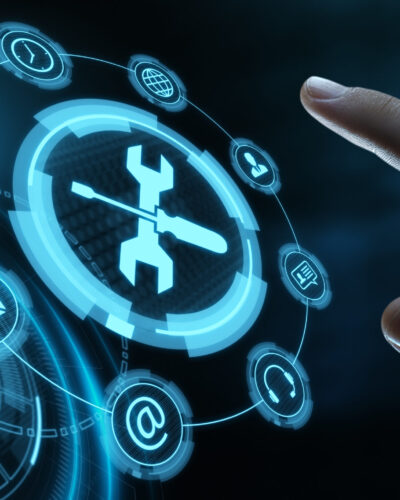 In fact, as cyber criminals become more advanced so too do their crimes and the prolific rate at which businesses are targeted. Even government institutions are not exempt from becoming sitting digital ducks. In May 2021 the Waikato District Health Board suffered a massive blow when its hospital phone lines, and computer systems were severely disrupted and compromised by a ransomware attack. An unidentified group issued an ultimatum to the Waikato DHB and demanded a ransom be paid, after they gleaned sensitive data about the hospital's finances, patient information and staff records. 
At Tanglin Consultancy we not only understand these threats, but we offer a comprehensive and cutting-edge security system called SentinelOne as your go-to cyber security platform.
Tanglin Consultancy - Cyber Security Experts Auckland
Can you believe that over 350,000 malware programs are written every single day? What that means for you as the client is that there are 350,000 chances at you having a major cyber security breach every single day. This can be in the form of having your data hacked, deleted, or ransomed for the return of your data – on a daily basis. 
Cyber security criminals are relentless and inventive – almost always one step ahead. Unless you invest in a robust and trustworthy program such as SentinelOne NZ. Tanglin are the leaders in this field, offering a full range of Cyber Security Experts Auckland wide. 
As your SentinelOne Agent in NZ we aim to prevent the chance of you falling prey to the type of cybercrime that costs millions of dollars each year in resources and lost data for businesses that do not go the extra mile in hiring Cyber Security Experts Auckland to properly protect their data from malicious outside meddling. 
SentinelOne NZ is one of the many tailored and state-of-the-art IT Services that Tanglin provides as part of their comprehensive IT Solutions Suite – by investing in this targeted world class service you have total peace of mind that you're safeguarding your business from the inside out.
The meaning of "sentinel" is "soldier or guard whose job it is to stand and keep watch". This is precisely what the function of our innovative and pioneering cyber security platform SentinelOne NZ is! 
This ground-breaking and advanced Cyber Security platform from Tanglin Cyber Security Experts Auckland is constantly evolving, by tracking down, protecting, and learning as it defends your precious systems and data from the countless new threats that bombard our digital welfare on a daily basis. These threats can disable, harm, or even cripple your systems in a nanosecond – rendering your business useless, vulnerable and extremely disadvantaged.
Introducing: SentinelOne NZ – The leading choice in cybersecurity solutions when you hire Cyber Security Experts in Auckland, Tanglin Consultancy.
As your chosen Cyber Security Experts Auckland, we offer SentinelOne NZ as part of the comprehensive overarching services we provide for all our valued clients. But as a dedicated SentinelOne Agent NZ we can also arrange to install, set up and run your SentinelOne NZ as a separate service on a case-by-case basis. As Cyber Security Experts Auckland we highly recommend SentinelOne NZ as the ultimate choice when it comes to safeguarding your home systems and personal data.
What Sets SentinelOne NZ apart?
In the world of cyber security not all programs are created equal unfortunately. Because the world of cyber threats is so inordinately fast moving, fluid, unpredictable and downright treacherous – you need the very best in cutting-edge, up-to-date cyber security experts Auckland can deliver – and Tanglin has you covered! 
SentinelOne NZ is the leading cybersecurity solution and Tanglin are on the forefront of developments in this fast-moving field as Cyber Security Experts Auckland.
Tanglin's SentinelOne NZ offers a seamlessly integrated edge-to-edge cyber security enterprise by means of a single autonomous platform utilising AI-powered deterrence, detection, and response across all terminuses. 
You can trust your SentinelOne Agent NZ to be the definitive option when it comes to leading the field in terms of consistently evolving, innovating, and optimising cyber security systems for all businesses, whether small and start-up or large and established.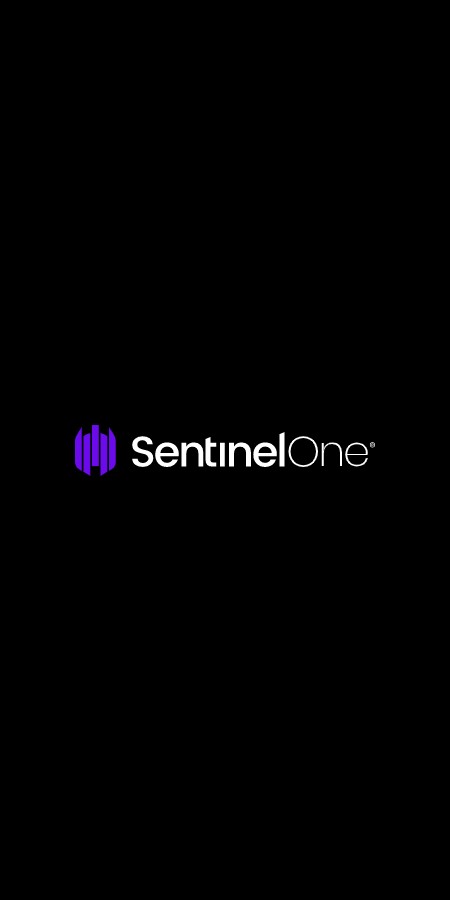 Simple. Seamless. Secure. SentinelOne NZ
In the war against cybercrime, it pays to be not only one step ahead, but several! Fortunately, with SentinelOne being such an advanced intuitive system you can rest easy in the knowledge that this one platform eliminates the necessity for human involvement – leaving you free to concentrate on the core needs of your business and do what you do best. 
SentinelOne NZ (supplied by your friendly and knowledgeable SentinelOne Agent in NZ) efficiently and immediately identifies new and known malware endeavouring to attack and destabilise your systems. SentinelOne NZ then removes the danger by identifying the threat and placing the malicious code in quarantine.
Remember – your business is only as robust as your systems, including your IT network and infrastructure. Your data is far and away one of your most valuable assets, especially in this age where so much of your day-to-day business transactions occur online or digitally. This data can easily be hijacked, compromised, or lost with incorrect management and inadequate protection.
Don't leave it until it's too late – safeguard your data today with Tanglin and SentinelOne NZ. Call us today for a free no obligation quote to install and implement the SentinelOne NZ platform across your systems.
SentinelOne NZ sleeps with one eye open – so you don't have to!
Want to find out more about the ways in which Tanglin (as your reputable SentinelOne Agent NZ) can assist you in protecting your business and your precious data with SentinelOne NZ?
Malicious software or Malware is a program or code that was designed and generated to harm and compromise the integrity, functioning and safety of a computer, network, or server. The majority of cyberattacks use malware because this concept also refers to the many other subcategories of cyber security threats such as ransomware, spyware, viruses, trojans, keyloggers, worms, crypto jacking, and bots – and any other type of cyber-attack that influences and causes software to perform in a malicious way.
As your trusted Cyber Security Experts Auckland, Tanglin uses SentinelOne NZ to combat the rise in Malware and other forms of attack. It's becoming increasingly vital that businesses install advanced cybersecurity tools such as SentinelOne NZ to protect against both known and unknown threats, as traditional antivirus products may not adequately protect against all forms of attack.
Ransomware is a form of malware that prevents legitimate users from accessing their systems. The cyber-attacker or hacker then extorts a ransom or payment for the user to regain access. In this way system vulnerabilities are exploited, and networks are illegally accessed. Ransomware allows hackers to either block access to the hard drive or encrypt files, once a system is infiltrated and infected.
Tanglin's Top Tips for Staying Cyber Safe
1.
Number One Tip – Hire Tanglin Cyber Security Experts Auckland and install SentinelOne NZ!
2.
Pick unique and different passwords for each online account that you create.
3.
Make sure your devices and apps are up to date – this ensures there are no vulnerabilities that attackers could manipulate to launch a sneak attack on your system.
4.
ALWAYS, ALWAYS backup your data! If you become the victim of a cyber-attack, you may not be able to access your PC, laptop, smartphone, or other devices. If you've backed up your data to a separate location or a Cloud-based Storage Solution such as Google Drive you won't lose it for good.
5.
Make sure you enable two-factor authentication. Every time you log in an authentication code is sent to your device, such as your phone. If the wrong person gains access to your account password, they won't be able to get in without the code received on your phone.
6.
Avoid doing sensitive transactions on free Wi-Fi or on an unsecured network, such as internet banking or online shopping. Always use your own device as far as possible and not somebody else's.
7.
Install antivirus software and run a scan for viruses regularly. Antivirus software can assist you in not only detecting malware but removing it from your system. At Tanglin we can advise you on the best antivirus software to suit your specific requirements. As Auckland Cyber Security Experts, we'd advise you to also ramp up your cyber protection with the ultra-reliable and always dependable SentinelOne NZ.
8.
Choose the SentinelOne NZ Agent you can trust – your Cyber Security Experts, Auckland based and beyond.
9.
Get creative with the answers to your account recovery questions. When setting up a new account online you're often prompted to provide an answer to an "account recovery question". Instead of using the genuine name of your school, choose something like "Transylvania High" instead. A hacker is less likely to figure that out than the real name of your school.
10.
Never give any personal information out online unless you're familiar and 100% comfortable with who is requesting it. Online fraud, phishing emails and scams all attempt to trick you into providing your banking details or personal information. Bona fide businesses, such as banks and inland tax revenue services or other financial institutions will never do this.
11.
Always check your bank statements for any suspicious transfers, purchases, or withdrawals. Notify your bank if you notice anything untoward.
12.
Be savvy about the privacy controls and settings on your social media profiles. Cyber crooks use info on your Facebook, Twitter, and Instagram accounts to gain access into your accounts for their own nefarious purposes, such as identity theft and hacking into your online accounts.
So, when it comes to hiring a cyber security superhero, remember not all heroes wear capes – some are strong stalwart soldiers such as SentinelOne NZ who fight the good fight every day, keeping your business safe and sound from the scourge of cybercrime.