Microsoft Office 365 Setup Auckland
When it comes to Microsoft 365 Setup Auckland wide, Tanglin delivers your ultimate Office 365 Setup in Auckland for a wide range of clients and purposes. Office 365 offers a range of benefits and features, from intuitive, user-friendly applications that will streamline and optimise your operations, to mass file sharing and a seamlessly integrated emailing system – Office 365 is your one-stop IT infrastructure shop.
Talk to your friendly team at Tanglin for all your Microsoft Office 365 needs.
How can we help with your Microsoft 365 Setup Auckland requirements?
But what exactly is Microsoft Office 365 and how does it work?
Using cloud-based technology to provide updates and access to Office applications such as Excel, Word, Outlook and PowerPoint – Microsoft 365 is supplied by Microsoft. The Microsoft Office software suite can be downloaded to your PC or Mac and you also receive notifications and updates online as soon as new features are made available. 
Microsoft 365 is a subscription service that ensures you always have access to the most up-to-date modern productivity tools available from Microsoft. But in addition, Microsoft 365 brings together these best-in-class productivity apps with powerful cloud services, device management, and advanced security in one, connected experience.
Leave your Microsoft 365 Setup in Auckland to the professionals – Let Tanglin take you to the next level!
If you're finding yourself mired in Microsoft intricacies and unsure whether you're on the right track when it comes to setup, installation, or even optimised implementation of this powerful business tool, give us a call.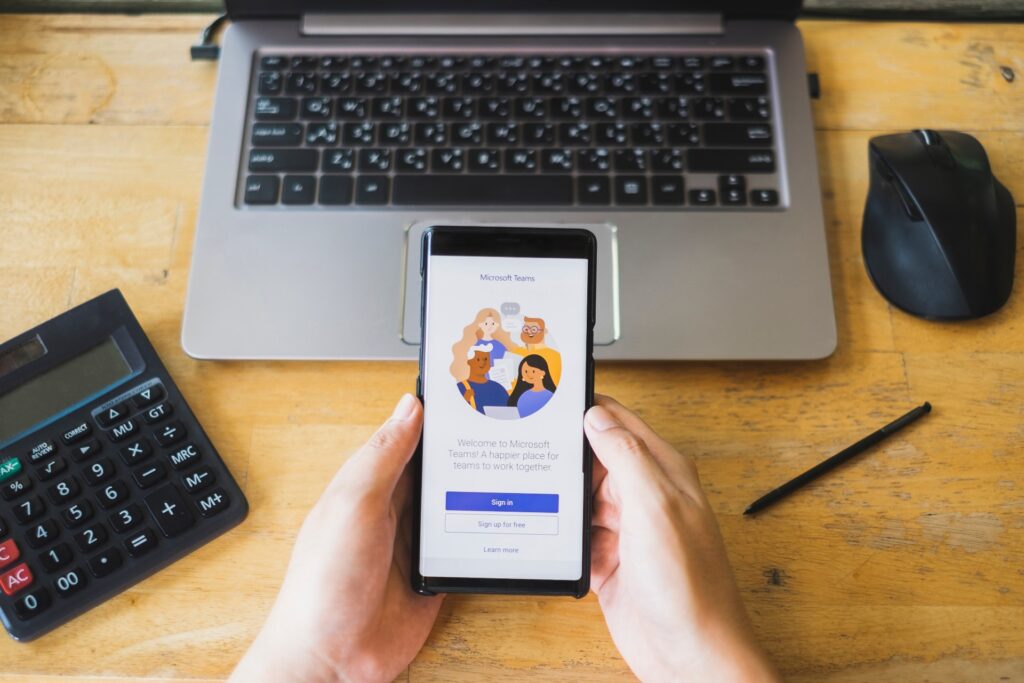 How Covid-19 has changed the way we do business
It's taken a global pandemic to make us realise we need to work smarter!
With more teams working remotely, having robust business tools allowing you to continue working efficiently and effectively is more critical than ever. Harnessing the potential of using tools such as Microsoft Teams, SharePoint, OneDrive and Azure to name just a few, gives your business the ability to thrive – even if you're adjusting to the "new normal" and catching up with colleagues from your couch at home! Microsoft 365 has the tools, and Tanglin has the expertise, to help you leverage the most out of them.
Up your Office 365 Setup in Auckland game with Tanglin's specialist IT Support & Consulting Services
Tanglin offers the full installation and support of the Microsoft Office 365 platform, which gives businesses and enterprises cutting-edge apps to communicate, collaborate, organise, and create a streamlined set of files that can easily be shared and viewed across your whole organisation. You'll  have total peace of mind that your partners, clients and suppliers will be well versed in it as Office 365 is one of the most well-known and widely used office programs across the globe. Your clients will be able to receive and access files from your business easily.
Tanglin: providing dependable on-site and remote IT Services Auckland wide for over 20 years. We supply innovative, efficient technology that allows you to focus on what you do best to grow your business. We're also your go-to specialists for Office 365 Setup – Auckland wide.
The key benefits of Microsoft Office 365 include:
Do business anywhere with Office 365. Anywhere, anytime access to your email, documents, contacts, and calendars on almost any Web-enabled device. You'll always have your office with you, no matter where you go, with a full set of business-ready tools accessible from virtually anywhere.

Instead of being tied to the office, you'll have access from any Internet connected location which allows for flexible working arrangements and collaboration.

The plan is easily scaled to respond to business growth.

You could be signed up and using the service within minutes, depending on the amount of data.

Connect with customers with Office 365. This will enable you to connect in brand new ways, forge clearer understandings from your data and establish significant experiences that support and enhance long-term relationships.
Continue working with Microsoft Office and the other programs you and your staff already rely on for business productivity.

Shared services will have strong service continuity, security, and maintenance schedules in place.

Adjust your usage and services up and down as your business requires.

Safeguard your business with Office 365 – keep your corporate and customer data protected with enterprise-grade security and potent privacy features.
Pay-as-you-go pricing for budget predictability and flexibility.

Reduced maintenance costs.

You pay only for the services you need.

Significantly reduced purchasing costs for hardware and software licences.
Want to dive into supercharged productivity? Not certain how or where to begin?
Tanglin has all your Microsoft Office 365 Auckland requirements covered!
To find out more about how we can make this powerful tool an indispensable component of your business toolkit:
Tanglin's Office 365 Setup Auckland – it's simple to put in place and user friendly. As an added bonus it's financially supported and protected by Microsoft's robust security, guaranteeing the reliability you expect from a world leader in technology.
How to Install Office 365 Apps for Business – Tanglin Consultancy makes Microsoft 365 Setup Auckland as easy as 1-2-3!
Our team will consult closely with you about what you need to achieve with the use of Office 365, how many people will need to use it, and the apps you are foreseeably going to discover which are of benefit to your operational requirements. After we've agreed on your exact needs, we can consider your options for Office 365 Plans – these vary in price and access depending on what you require and for how many users you require them for.
The entire acquisition and installation of your selected Office 365 plan will be totally seen to and facilitated on your behalf throughout all the devices your business requires to run optimally. We can also assist with connecting them and showing you how to use them, so you can immediately start benefiting from them.
Tanglin offers different Microsoft 365 plans to suit your requirements:
To establish which plan best suits your needs, our competent Office 365 Setup Auckland Team will work closely with you to understand your needs and requirements and how you work to compile the optimal solution for your business.
Here is a selection of the most popular plans:
Post-Sales Service & Support for Microsoft 365 Setup – Auckland
Once we have made a recommendation regarding the type of plan which best suits the needs of your business goals, we then handle the implementation and management to ensure a smooth transition, minimal downtime, and maximum results. As part of our Microsoft 365 Setup in Auckland Services, we also offer a complete post-sales service, as well as support, for our clients to help them get the most out of their Office 365 Setup Auckland package. 
Our team can troubleshoot any connectivity issues, app tutorials, updates and upgrades if required. You can trust us to keep on top of essential updates and ensure that the program continues to optimise your productivity instead of hindering it, as the apps evolve and your business grows. We can offer training for new staff and update training for existing staff as new features appear, or new apps are made available for your use.
Why Choose Tanglin Consultancy as your Microsoft 365 Setup Auckland Company?
Protecting a precious asset
Millions of people worldwide have discovered the many benefits of using the Microsoft 365 portfolio of services. Whether you're a home user or a multinational corporate company with thousands of employees, chances are you're using Office 365 pretty much on a daily basis. 
But as with all technology, it comes with inherent often unforeseen dangers. The risk of losing data when utilising software as a service solutions option is unfortunately always a peril. If you make use of Office 365, Microsoft Office 365 backups and recovery is paramount and should be performed routinely to protect your data. 
At Tanglin Consultancy, not only will we work with you to get the very best out of your Microsoft 365 Office applications, but we'll also ensure you have the most cutting-edge Microsoft 365 Backups in place to keep your systems running safely and optimally.
How are you safeguarding your Microsoft 365 data?
Office 365 data can be lost for many reasons –for instance: ransomware attacks or accidental deletion by users. While Microsoft provides advanced availability of content, files, and communications within their various applications – they aren't ultimately accountable for protecting your data. As the end-user – you are! 
And that's where Tanglin is here to help! Having an agile and wide-ranging Office 365 backup and recovery solution in place is vitally important for Microsoft 365 customers. As your trusted Vendor, we can assist with Microsoft 365 Backups planning to include: copy data separation, granular restore and long-term retention – all included in our comprehensive, versatile, and dedicated Office 365 data management solution.
At Tanglin Consultancy, we will help you to define what Office 365 applications are deployed in your business/company and what data should be protected. If your organisation uses Office 365 extensively, it should ideally be focusing on performing Microsoft 365 backups once a day. These comprise features such as restoration and rollback, real-time backups, role-based access to backups and reporting, and the safeguarding of public cloud workloads and remote sites.
Microsoft 365 Setup Auckland FAQ
All Microsoft 365 and Office 365 services are available with a 99.9% uptime, financially backed service guarantee.
The Office apps that you install on your PC or Mac such as Word, Excel, PowerPoint, and Outlook are available to you when you are not online. File storage is no problem when you're offline, as you can still access your OneDrive Microsoft 365, even when not connected to the Internet. When you make changes while offline, they will be synced to OneDrive and across the rest of your devices when you reconnect. When using Outlook you can read any emails already received in your inbox, or write new emails and schedule meeting requests. When you reconnect, your inbox and outbox will automatically sync across your other devices.
Our capable and helpful consultants and support team is at your beck and call to handle all your Microsoft 365 Setup Auckland requirements – from start to finish! The full purchase and installation of your chosen Office 365 plan will be entirely taken care of on your behalf across all devices required within your business, and we can assist with connecting them and showing you how to use them, so you can start benefiting from them straight away.