Smooth, seamless & superior service – with a smile!
Tanglin: providing dependable on-site and remote IT Services Auckland wide for over 20 years. We supply innovative, efficient technology that allows you to focus on what you do best to grow your business.
Your trusted team of efficient IT Services Auckland specialists helps keep your business network running optimally – minus the gremlins and glitches.
Ever wondered what a day in the life of an IT Services in Auckland superhero looks like? Well, they might not wear capes, but when it comes to looking after your business, they not only maximise the benefits of your investment in technology – they actually help your company perform better in the long run.
But what exactly is Managed IT Services and why do companies and businesses benefit from using them?
Tanglin adopts a proactive and pioneering approach to IT Services in Auckland, by offering our clients a system of continuous feedback, where problems are identified immediately and attended to before any disruptions or downtime is experienced. 
We pinpoint potential concerns with your IT infrastructure in real-time and attend to them with no wait time. We get constant feedback from your workstations, laptops, servers, and mobile devices to inform us how efficiently your system is operating. Our team of IT Services Auckland specialists is immediately alerted if any problem is detected, and we instantly rectify the issue.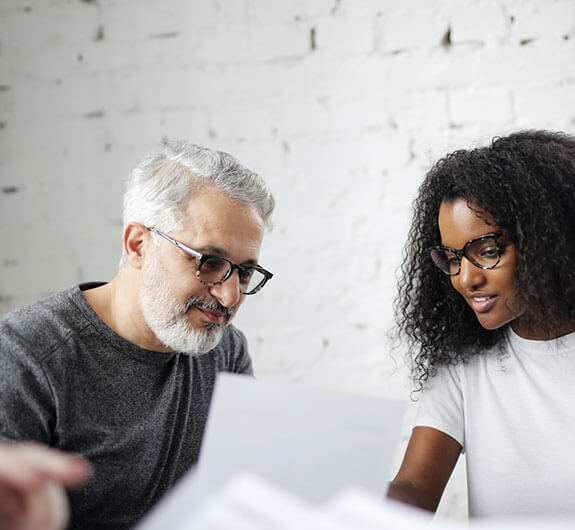 What sets Tanglin apart from other IT Services Auckland & elsewhere?
Our management service is at the core of the Tanglin process, making sure that the technical system you invest in is properly managed, updated and optimised for years to come. Partner with us to stay one step ahead of your competition and not be let down by misplaced technical management.
Use Tanglin targeted technology to your advantage. Let us know how we can assist you in achieving your goals by reducing security risks, streamlining your IT systems, and optimising your business's productivity!
Tanglin's Managed IT Services in Auckland – keeping your technical infrastructure safe, secure, and robust for long-term peace of mind
We operate as an outsourced management team for your technical infrastructure on a long-term basis. We don't merely design and implement a system and then make it somebody else's responsibility. They may lack the understanding of how and why it works in a specific way, which would mean the system is not optimally managed and your infrastructure investment is essentially squandered.
The friendly, professional, and efficient team of Tanglin IT Services in Auckland works offsite and out of your way, managing the system that we built exclusively for your business to optimise your unique technical offering and avoid the need for a separate in-house technical support team.
Tanglin provides the following Types of Managed IT Services (Auckland wide):
A Guaranteed Long-Term Commitment from Us 

Strategic Infrastructural Plans 

Technical Support & Troubleshooting 

Expert Technical Management for All Your Systems 

Equipment Servicing & Replacement 

Monitoring of Cybersecurity

Annual Reports for Budgeting & Process Reviews 

Upgrades, repairs & decommissioning of outdated/ old hardware and software

Cloud Services 

Internet Access & Network Support 

Constant System Monitoring 

Technical Support for your Staff
Discover the benefits of using Tanglin's innovative IT Services – Auckland:
We're based locally – so our friendly, knowledgeable, and efficient team of IT Services Auckland experts is only ever a call or text away.

We provide the one thing business owners can't place a monetary value on – peace of mind.

We can save you money and streamline your business.

We think, advise, plan, and implement cutting-edge IT solutions for your specific business requirements at a strategic level.

Better IT systems ultimately lead to increased productivity.

We pride ourselves in excellence and providing industry best-in-class IT Services in Auckland.

We're in it for the long haul!

Our clients value our proven track record of consistently delivering the highest quality IT Services in Auckland over the long haul. 
Find out how our tailor-made IT services in Auckland solutions can seamlessly transform your technology.
Unveiling the business case for hiring an IT Services Auckland specialist like Tanglin:
It absolutely makes sound business sense to hire an independent consultancy such as Tanglin. We offer affordable IT Services to Auckland Small-Medium companies across Auckland. Our success lies in the fact that we take the time to first understand your business and its goals, and then recommend a strategic plan that is closely integrated with your unique business needs. Tanglin keeps your staff focused, productive and efficient with the tools they need to drive your business forward. Not only will you not be let down by misplaced technical management – you'll save time, effort, and money in the long run.
Why choose Tanglin Consultancy IT Consultants Auckland:
We safeguard your systems with Sentinelone – utilising an industry leading cybersecurity platform.
Tanglin Consultancy has been a stalwart in the industry for close on 20 years, supplying innovative and continuous support services to organisations and businesses throughout New Zealand and in Australia in all sectors, from the Performing Arts to Civil Engineering.

 

We build and manage technical infrastructures that work, are secure and are always ahead of the competition. Our list of loyal clients has benefitted from streamlined tech support and management for nearly two decades. We have had many of our clients for over fifteen years and have helped grow their businesses with IT systems and networks that help keep them a step ahead of the competition.

We provide off-site complete tech management – Tanglin keeps your systems running and optimised without ever getting in your way.

We specialise in designing and building ironclad IT infrastructures – Tanglin builds you a technical infrastructure that will last

We provide comprehensive business tech solutions for the long-term – join our list of loyal clients who have benefitted from streamlined tech support and management for nearly 20 years.
Safeguard your data and your technical processes by choosing Tanglin – your complete IT Services Auckland experts.
Want to find out more about how Tanglin can propel your business forward by optimising and streamlining your IT network?
Ready to be bowled over by our sensational IT Services Auckland?