IT Consultants And Strategy Services Auckland
Your trusted IT Consultants in Auckland. Tanglin Consultancy has your IT Consultants Auckland wide needs covered.
If you're like any of us mere mortals, the very notion of Information Technology and all its associated intricacies leaves you feeling slightly bewildered at the best of times! IT is a vast field, covering a seemingly infinite spectrum of topics such as cloud storage, cybersecurity, and virtualisation.
Not one to write reviews but I'll gladly make an exception to acknowledge publicly the professionalism of the Tanglin team and their dedication to enable our business. We have been receiving top-level, practical and actionable advice for many years, which has kept our business connected and safe throughout.
Nicolas Giraldo
2022-05-29
Mark and the Tanglin crew ensures our company IT requirements are fit for purpose, robust, secure, and should we have an IT blips Mark and his team are only a call away. We especially appreciate the extra lengths Mark personally goes through to make sure our operations run smoothly dring time we need to operate outside 'office hours' due to the industry which we work in.
Steffan Sinclair
2022-05-27
I can't rate Mark highly enough. His ability to understand our needs and fit us with a user friendly system has improved my management of the business no end and he has the patience of a Saint (with me who is completely tech unsavvy) so it's a huge relief to know he is only a phone call away if I require support.
Michelle Brackebush
2022-05-10
Great team of pros who know what they are doing!
Courtney Pearce
2021-02-23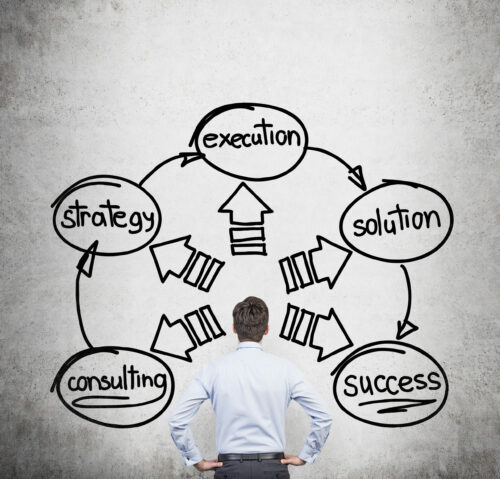 Tanglin understands that not all IT consultants are created equal! As dedicated IT Consultants in Auckland our tailored IT consulting services cut through the confusion, get to the heart of what your business really needs and provide ongoing customised support, so that you can concentrate on growing and developing a healthy, thriving business.
But first things first – what exactly is an IT Consultant?
An IT consultant, short for Information Technology consultant, is an IT professional who helps businesses use technology more effectively. IT consultants assess a business's unique technology framework, how they use this technology and what they hope to gain from it, in other words – their goals. They then develop IT strategies and solutions to help companies achieve their targets and use technology wiser and more efficiently.
Tanglin has an experienced, skilled, and efficient team of IT Consultants (Auckland based), ready to tackle your IT dilemmas with their cutting-edge knowledge and expertise.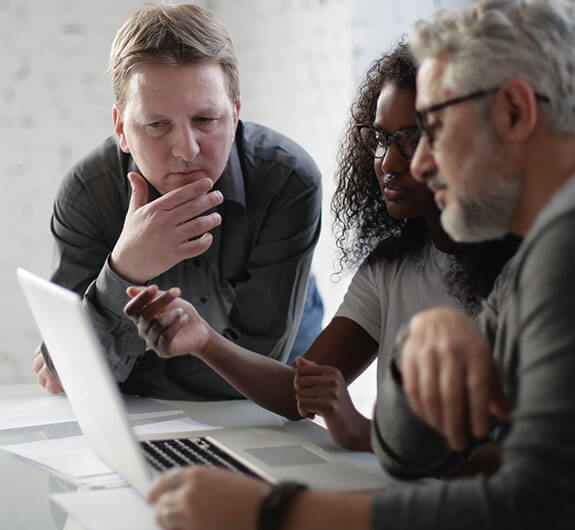 What do IT Consultants in Auckland do?
An IT consultant provides a variety of IT support services. Clients receive specialised technical help with issues such as code analysis, system optimisation, the analysis and identification of security threats and, in a nutshell, assisting a business to utilise IT in the most efficient and optimal way to achieve its objectives.
At Tanglin our specialist IT Auckland Consultants believe it's no longer sufficient to just give our customers IT solutions "that work or get the job done". Our objective is to deliver superior IT services that work hard to make your business better – on every level.
Auckland IT Consultants who really understand the IT Consulting & Strategy process
The first step we'll take when partnering with you is to provide expert IT Consultants Auckland solutions, tailored to your unique business goals and needs. We'll analyse how your current systems operate and how we can optimise and improve them. 
We offer thorough IT consultancy for your processes and explore what updated processes you could be benefitting from. That is where our IT Consultants Auckland specialist strategy comes in. The efficient and skilled Tanglin Team will thoroughly analyse your entire set-up, and come up with a targeted plan of your potential technical requirements, depending on what your organisation's precise business needs and goals are, from a strategic point of view. This design is compiled with flexibility in mind so that it can accommodate growth and adaptation as your business expands.
Our IT Consulting Process
Taking the guesswork out of IT Consulting
As your preferred IT Consultants Auckland wide we've been helping Kiwi businesses and organisations from many different backgrounds – both large and small, start-up or established, to optimise and modernise their IT strategies. Our team of Auckland IT Consultants and experts have worked in the industry for many years. This has allowed us to hone our approach to provide effective and cost-effective IT consulting that enables us to deliver maximum benefit in the shortest time.
Our exciting range of IT Consultants services in Auckland include:
Infrastructure Setup
Think of infrastructure as the many interconnected elements that all work towards providing you with the means to run your operations smoothly. We offer a complete range of technical solutions, from outfitting the cables to installing the applications.
Managed IT Services
Our skilled and professional team are like a seamless squad of IT fairies - working offsite, behind the scenes to keep the well oiled system that we devised for your unique business requirements working optimally at all times.
Cyber Security
Invest in a complete set of IT solutions with Tanglin, and safeguard your business from potential cyber-attacks.
Cloud Services
Office 365 setup, secure data logins, cybersecurity, cloud storage options and other services.
Ongoing IT Support
Ongoing technical support, monitoring, equipment procurement and decommissioning, and more.
Consulting & Strategy
Comprehensive reporting, targeted IT execution in line with your specific business requirements, optimal system implementation and more.
Discover the benefits of using Tanglin IT Consultants Auckland's superior services:
Optimise systems that previously held you back

Develop and expand your business, with no disruption to your communication or system. 

Benefit from decades of experience in the IT Consultancy field

Be secure in the knowledge that you can be flexible to the demands of your business without the hassle of fretting about whether your IT systems are robust enough to keep pace with your growth. 

We'll provide you with comprehensive annual reports in order for you to determine how and where your IT investments are coming to the fore, and consequently how you'll need to budget to keep them functioning optimally. 

You'll be accessing a fully optimised tailored IT system that has a carefully designed plan in place to ensure all your processes are thoroughly integrated, relevant and running smoothly.
Why choose Tanglin Consultancy IT Consultants Auckland
We provide comprehensive business tech solutions.

We safeguard your systems with Sentinelone – utilising an industry leading cybersecurity platform.

We provide complete off-site tech management – Tanglin keeps your systems running and optimised without ever getting in your way.

We specialise in designing and building ironclad IT infrastructures – Tanglin builds you a technical infrastructure that will last.

We provide business tech solutions for the long-term – join our list of loyal clients who have benefitted from streamlined tech support and management for nearly 20 years.

For nearly two decades, Tanglin Consultancy has been providing exceptional and ongoing technical support services to businesses all over New Zealand, as well as in Australia, in all industries from Civil Engineering to Performing Arts. We design, build and implement technical solution systems that are competitive, innovative and secure. We pride ourselves on maintaining excellent, long term relationships with our clients, many of whom we've worked with for years. It's immensely gratifying to see how our services have assisted them in building thriving businesses, with IT networks and systems that give them the edge in a highly competitive market.
Keep your technical systems and data safe and secure with Tanglin – leaders in the field of comprehensive technical solutions.